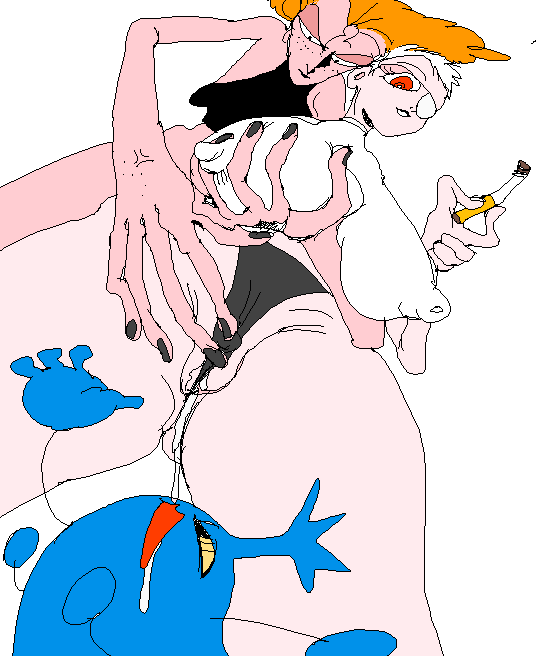 The original "Malas Influencias". I decided today to rename them "3 girls 1 smoke" to not confound them with the whole world I'm building around them. The name came up as a joke to the majestic piece of media that was "2g*rls1cup" mixed with their addiction to nicotine.
3girls1smoke are my main characters, or the one's that I have worked more. They are 3 girls who live their lives in a shitty appartment and have many dumb everydaylife "adventures" (like going to the toilet and not find toilet paper because one of them forgot to buy it, or just titti gropping).
But who are they?
The group consist in Satana, a huge titted bimbo, Zarza, DO NOT BOTHER HER and Chicote, a cursed girl, scum of the earth.